Infrastructure

& Operations

With your involvement in infrastructure and operational engineering, you will manage the seamless operations of the IT systems of our clients, providing inputs on various aspects: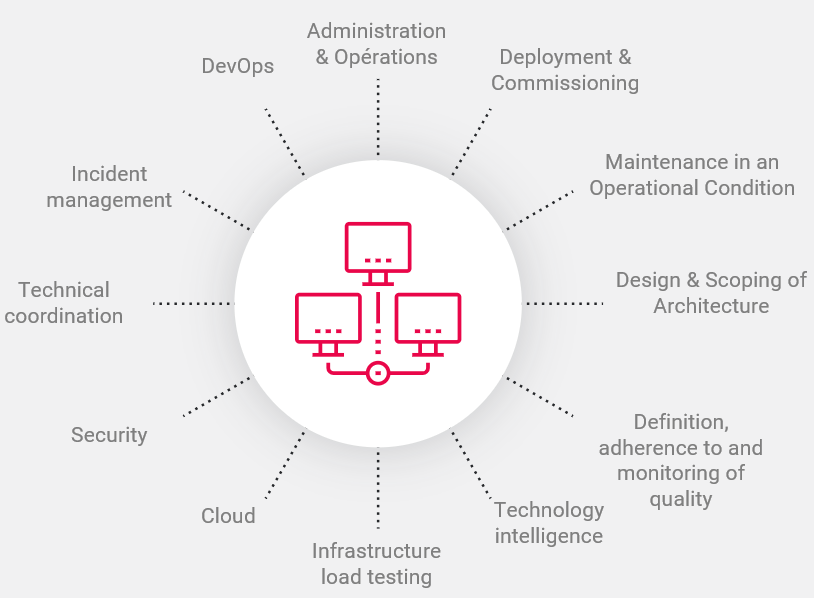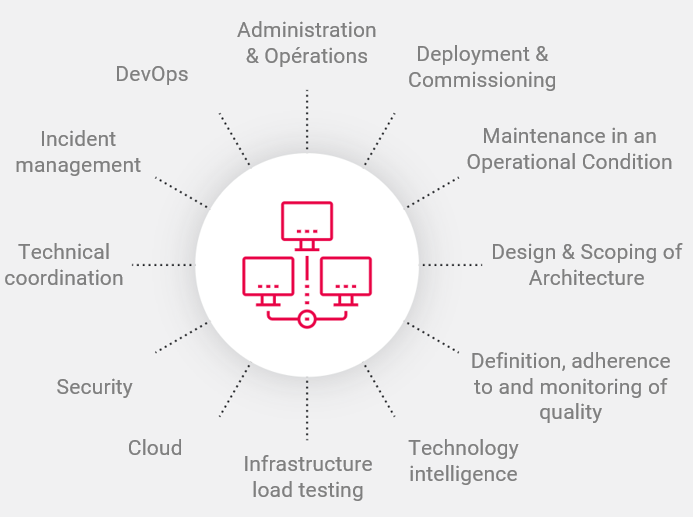 Up to

the challenge?

Responsible for the maintenance and operational status of an IS, where your ability to adapt will allow you to address complex issues.

You will also be proactive in putting forward proposals to support our clients as part of our continuous improvement approach to their IT infrastructure.
Our range

of associated fields of work